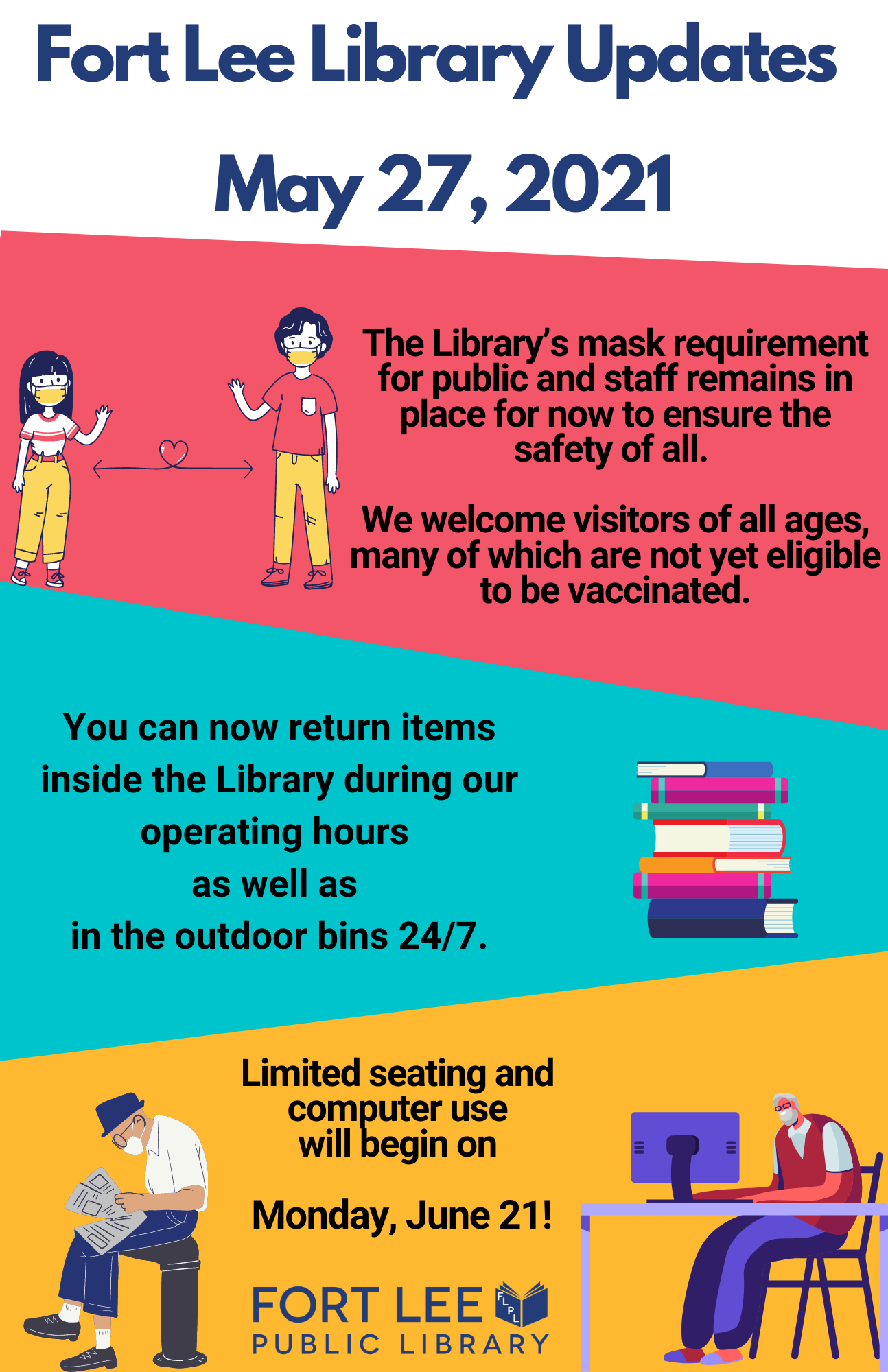 Welcome to Fort Lee Public Library
THE LIBRARY IS OPEN TO THE PUBLIC FOR LIMITED SERVICES:
Mon, Wed, Thurs, Fri & Sat: 11am-5pm
Tues: 11am-7:30pm

Phone & email assistance by staff:
Mon, Wed, Thurs, Fri & Sat: 9:30am-5pm
Tues: 9:30am-7:30pm
201-592-3614/5
reference@fortlee.bccls.org
Welcome to Fort Lee Public Library
THE LIBRARY IS OPEN TO THE PUBLIC FOR LIMITED SERVICES:
Mon, Wed, Thurs, Fri & Sat: 11am-5pm
Tues: 11am-7:30pm

Phone & email assistance by staff:
Mon, Wed, Thurs, Fri & Sat: 9:30am-5pm
Tues: 9:30am-7:30pm
201-592-3614/5
reference@fortee.bccls.org
Welcome to YOUR Library. Fort Lee Public Library provides equal access to information, ideas and inspiration where the community can connect, learn and grow in the Library and beyond.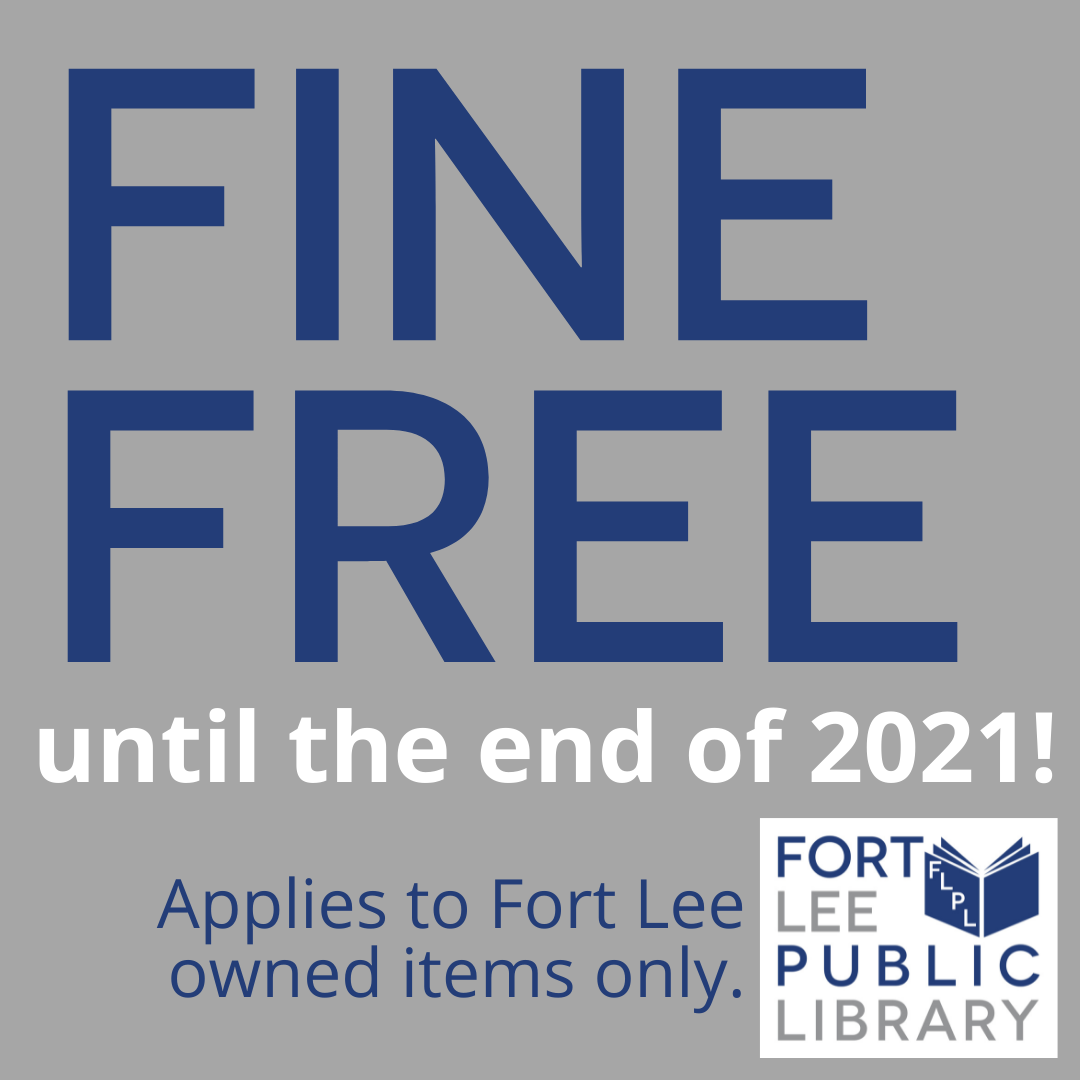 The Library is open for limited services.
Mon, Wed, Thurs, Fri & Sat: 11am-5pm
Tues: 11am-7:30pm
eBCCLS Library Card
The public libraries of the BCCLS consortium know these are challenging times. In response, public libraries are helping patrons without a library card to register and get access to eBooks, eAudiobooks, and eMagazines.  After applying for an eBCCLS card Fort Lee Library Staff will contact you about registering for a full Fort Lee Library card.  If you already have a card there is no need to apply.  
Explore the many helpful services at the Fort Lee Public Library. We offer book groups, museum passes, ESL language services, Computers, Wifi access, printing and photocopying and much more.