Join the Fort Lee Public Library for our 2023 Summer Reading Challenge!
We are challenging our patrons to Read Every Day this summer. Log the days you read and earn chances to win prizes! There is no restriction on what you read or how much you read, we just encourage you to take the time to read something every day between June 21 – August 11. Audiobooks, podcasts, newspapers, fiction, non-fiction, graphic novels, manga – it all counts!
Participate by logging your reading from June 21st to August 11th on Beanstack.
Summer @ FLPL is generously sponsored by the Friends of the Fort Lee Public Library.
Earn a raffle ticket for every day of reading you log. Spend your raffle tickets on these prizes for a chance to win!
You could be entered to win:
Need a refresher on using Beanstack? Check out our resources below: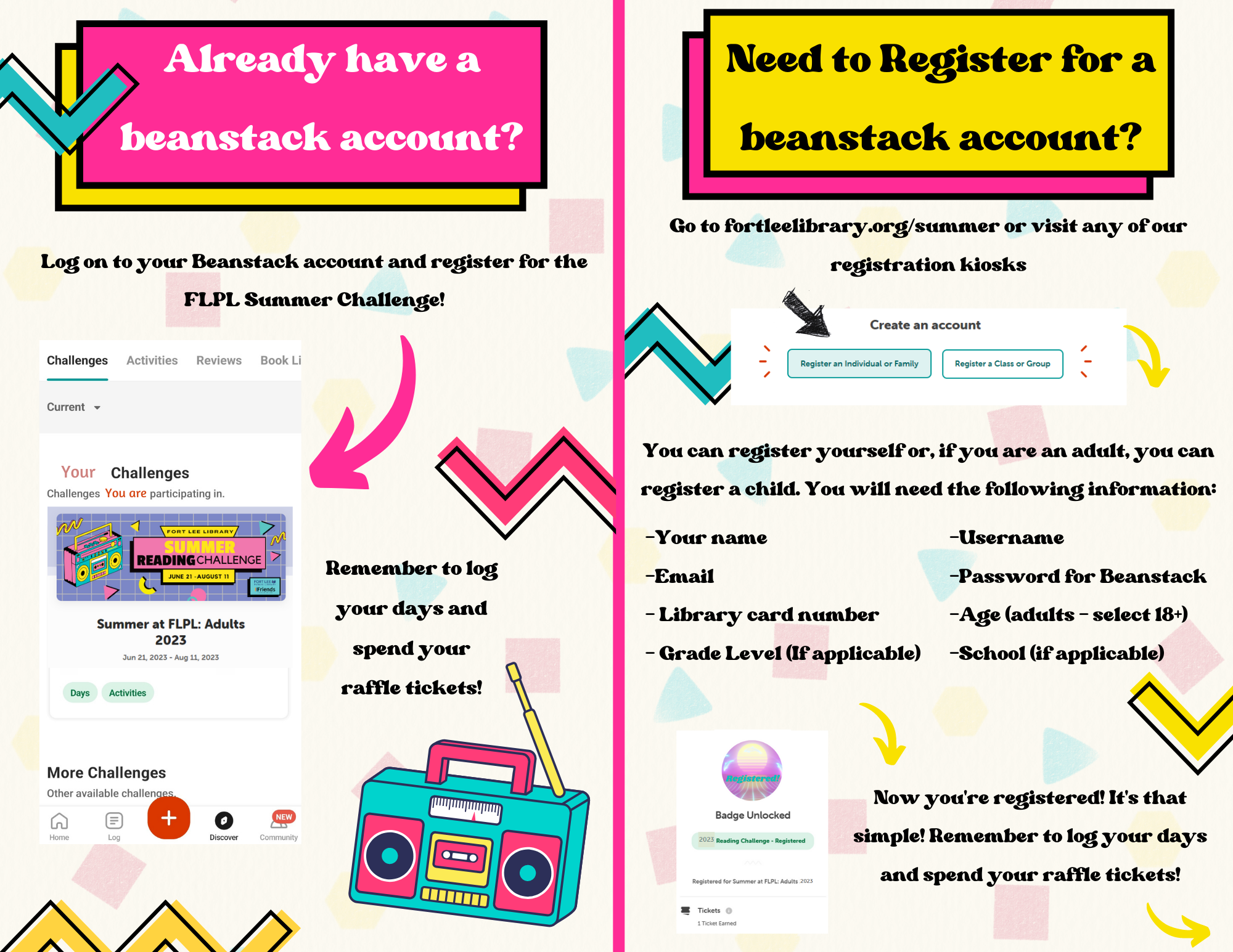 The summer is not just about reading at FLPL! We have a variety of fun and exciting events for all ages.
Register for our summer events by clicking on the flyers below or our events calendar.
FLPL Suggested Summer Reading
Looking for summer reading inspiration?
Click on the age category below for our staff suggestions. 
Looking for summer reading inspiration? The staff at the Fort Lee Public Library are always reading. Check out our Goodreads page for staff recommendations, book lists for all occasions, and more!