The Fort Lee Public Library has 130,000 items in its ever growing collection. There is something for every member of the community. Whether you're looking for nonfiction, fiction, large print books, biographies, or books in languages like, Russian, Korean, Japanese, Spanish or others, you can ask the librarian at the circulation desk where you should head to find the book you're interested in.
We look forward to seeing you at the Fort Lee Public Library!
Hoopla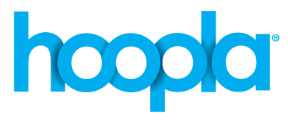 With your Fort Lee Library Card, borrow thousands of movies, music, audiobooks, ebooks, comics and TV shows to enjoy on your computer, tablet, or phone – and even your TV! With no waiting, titles can be streamed immediately, or downloaded to phones or tablets for offline enjoyment later. Also available to Englewood Cliffs residents.
 
Libby

Libby is a great free resources for patrons looking to download audiobooks, ebooks, and other digital content. For Fort Lee residents, access Libby through BCCLS. Libby is a service provided by BCCLS to full Fort Lee Card holders. Download the app to browse the collection today.
Located on the south side second floor, the Library has a collection of books on CD and Playaway books. There are both Fiction and Non Fiction Audiobooks in that collection.
The DVD and Blu-Ray collection is located in the basement. Our collection includes both domestic and world additions.
Make sure to check out the Hoopla app forto borrow films digitally from your own devices and even stream them from home onto  your TV!
Magazines and Newspapers are located on the main floor near the reference desk. Currently we offer a variety of magazines and newspapers to keep our patrons well informed. Back issues of magazines may be checked out at the circulation desk, and newspapers are kept for three months.
RB Digital
Over 250 popular digital magazines to choose from, including Vogue, Cosmopolitan, New Yorker, Forbes, Economist, Bon Appetit, Good Housekeeping, plus many more. Yours to keep until you choose to delete.
 
Moazine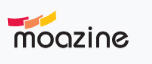 Fort Lee Cardholders now have access to more than 200 titles of popular Korean magazines and over 20,000 issues to stream & download. Click here to browse the collection. Also available to Englewood Cliffs residents.

Fort Lee Public Library's New York Times digital subscription provides ongoing access to NYTimes.com from any of our 14 reference computers, as well as from patron devices registered with our complementary 72 hour pass. When you subscribe with your Fort Lee Public Library card, you'll get access to articles and blog posts, as well as video, slide shows and other multimedia features. This includes the latest content and news as well as limited access to articles from 1851 to the present day.
You can access the NYT website and content both from inside the library or from home. For either, please register your email address with the New York Times. When accessing from home, you will need to visit this page first and click the ACCESS NEW YORK TIMES ONLINE button. From there you will use a Redeem code that provides access for a 72 hour period. There is no limit on how many codes you can use, so you can keep coming back to get more content! If you have any questions please contact the reference desk.