The Fort Lee Public Library has 130,000 items in its ever growing collection. There is something for every member of the community. Whether you're looking for nonfiction, fiction, large print books, biographies, or books in languages like, Russian, Korean, Japanese, Spanish or others, you can ask the librarian at the circulation desk where you should head to find the book you're interested in.
We look forward to seeing you at the Fort Lee Public Library!
Hoopla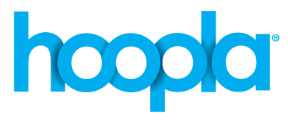 With your Fort Lee Library Card, borrow thousands of movies, music, audiobooks, ebooks, comics and TV shows to enjoy on your computer, tablet, or phone – and even your TV! With no waiting, titles can be streamed immediately, or downloaded to phones or tablets for offline enjoyment later. Also available to Englewood Cliffs residents.  Limit of 6 checkouts per month per cardholder.
Directions can be found here.
Libby

Libby is a great free resources for patrons looking to download audiobooks, ebooks, and other digital content. For Fort Lee residents, access Libby through BCCLS. Libby is a service provided by BCCLS to full Fort Lee Card holders. Download the app to browse the collection today.
Korean e-collection from Paramus Public Library
Due to the current public health crisis, Paramus Public Library has generously decided to share their electronic collection of Korean e-books and e-magazines with the BCCLS community.
In order to browse and borrow from this collection patrons must take the following steps:
1.  Go to Yes24 website.(http://bccls.yes24library.com)
2.  Create an account
3.  User waits for verification email from Paramus that they have been approved
4.  Log back in to start using the magazines and books
There will be some delay between creating an account and being able to access the collection.  This is normal.  Paramus staff must first authenticate new users.
Thank you Paramus Public Library for your generosity at this time!
Located on the south side second floor, the Library has a collection of books on CD and Playaway books. There are both Fiction and Non Fiction Audiobooks in that collection.
The DVD and Blu-Ray collection is located in the basement. Our collection includes both domestic and world additions.
Make sure to check out the Hoopla app to borrow films digitally from your own devices and even stream them from home onto  your TV!
Newspapers are located on the main floor near the reference desk. Currently we offer a variety of newspapers to keep our patrons well informed. Back issues of newspapers are kept for three months.

Kanopy is the best video streaming service for quality, thoughtful entertainment. Find movies, documentaries, foreign films, classic cinema, independent films and educational videos that inspire, enrich and entertain. Kanopy can be enjoyed on your TV, mobile phone, tablets and online. Follow the link here to create an account with your email, library card, and PIN. 
Pressreader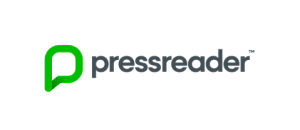 Get unlimited access to more than 7,000 of the world's top newspapers and magazines from over 120 countries, in 60 different languages, as soon as they're available on shelves.  No limits on downloads. They're yours to keep forever. Download the app or visit www.pressreader.com.
Once you redirect there choose to sign in. Choose to sign in using "library or group" and then search for Fort Lee Public Library. After that enter your library card number and pin to create your account.
Brought to you by the


Fort Lee Public Library's New York Times digital subscription provides ongoing access to NYTimes.com from any of our 14 reference computers, as well as from patron devices registered with our complementary 72 hour pass. When you subscribe with your Fort Lee Public Library card, you'll get access to articles and blog posts, as well as video, slide shows and other multimedia features. This includes the latest content and news as well as limited access to articles from 1851 to the present day.
You can access the NYT website and content both from inside the library or from home. For either, please register your email address with the New York Times. When accessing from home, you will need to visit this page first and click the ACCESS NEW YORK TIMES ONLINE button. From there you will use a Redeem code that provides access for a 72 hour period. There is no limit on how many codes you can use, so you can keep coming back to get more content! If you have any questions please contact the reference desk.

Wall Street Journal Digital access. Access The Wallstreet Journal from anywhere. Simply click here to create your account. Your access will be available for the next three (3) days. At the conclusion of the three (3) day period, you may click the link again. Log-in as an existing user with the same username and password you originally created with The Wall Street Journal.  Visit fortleelibrary.org/wall-street-journal-digital/ to sign up.
To sign onto the password protected page please provide the first seven (7) digits of your library card number.